You've landed in the perfect place to budget better, save smarter, and make money from home.
Connect with our community and gain special access to our free library of printables, templates, and courses!
[convertkit form=1268644]
How To Make A Budget Binder DIY Style
[Sassy_Social_Share total_shares="ON"]
I've been using a DIY budget binder for almost 7 years now.
And, here's the deal:
Once I learned how to make a budget binder, my finances improved almost immediately (and are still kicking ass today).
It gets better:
Some of the links in this post are "affiliate links."  This means if you click on the link and purchase the item, WSW will receive an affiliate commission.  Additionally, Who Says What is a member of the Amazon Affiliate Program.  Please review our Privacy Policy for more information.
To make a budget binder DIY style is hella simple and equally affordable!
Today, I'll walk you through:
what you'll need
how to set it up
a basic overview of how to use it
Alrighty!  Let's get into it.
What You'll Need To Make A Budget Binder
Making a budget binder DIY style is super simple.
Better yet?
They're also SUPER affordable!
Here's what you'll need to make your budget binder:
Once you have all your stuff (I love using Amazon Prime!) you can get started on creating your DIY budget binder.
How To Make A Budget Binder DIY Style
To quickly and easily set up you DIY budget binder, follow these steps:
1. Print your budget binder printables (get every budget printable needed here)
2.  3-hole punch your printables
3.  Place your yearly budgeting printables at the beginning of your binder (before the first divider)
4.  Insert your monthly budgeting printables, separated by 12 dividers; one for each month
It's that simple!
How To Use A Budget Binder For Financial Success
Setting up your budget binder is simple.
The hard part?
Actually using your budget binder for financial success.
Here's a quick overview of how to use a budget binder so you can finally stop stressing about money.
Use an income and expense organizing printable to write down your monthly income and expenses.  Then, evaluate if you're living within or above your means by doing some simple math (total expenses – total income).  This information is critical to setting up a successful budget.
Use the Create-A-Budget template to outline your budget for the year.  Decide how much money you can afford to put towards bills, miscellaneous spending, debt repayment, savings, and more.  Use a weekly or bi-weekly budget tracker to make sure you stick to your budget.
Financial, Debt Repayment, & Savings Goals
Use a financial goal planning printables to create long-term financial goals and plan out your action steps for success.  Do the same thing for your debt repayment and savings goals.  Then each month, track your progress with guided printables.
Bill Pay Calendar/Checklist
Use a bill pay calendar and/or checklist to list your monthly bills and check them off once they're paid.
Track your bill-pay account by monitoring how much money is coming in and going out.  Your ledger will help you stay on top of your account balance so you don't spend money that you do not have.  Also great for noticing funky account activity and/or planning for unexpected expenses.
Track your daily spending on miscellaneous items so you can recognize poor spending habits and stop them.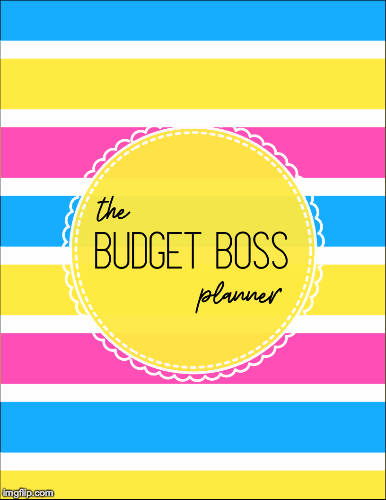 If you want to stop stressing about money, you gotta set up your DIY Budget Binder!
As you can see, it's super simple and hella affordable.
So, don't wait!
Click here to get your printables and never stress about money again.
[Sassy_Social_Share total_shares="ON"]
P.S.  Was this post helpful?  Consider buying us a coffee to show your love <3
Father's Day is almost here, but how do you say "I love you?" Use these budget-friendly Father's Day gift ideas to rock his world without breaking the bank.
read more